Youth Group: "Bated Breath"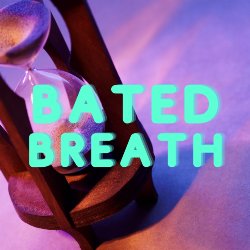 What

Youth Group: "Bated Breath"

When

12/8/2022, 7:00 PM

–

9:00 PM

Where

Youth Room (IHM Campus)
Current Series: "Wait For It"
Jesus' willingness and obedience to empty Himself and take on our human nature was a source of tremendous joy when it happened more than two millennia ago, and it continues to be a source of unending joy now. Join us as we help teens dive into the Advent liturgical season so that they may use this time to joyfully embrace the coming of Jesus Christ.
The goal of Bated Breath is for teens to understand the importance of Mary's fiat so that they might also say "yes" to God's calling.

High School Youth Group meets weekly on Thursday evenings from 7:00 - 9:00 pm. This group is open to all students in grades 9-12, regardless of parish, school, or even faith background. Each meeting blends elements of games, community building, reflection, faith-sharing, and prayer. We open with recreational "free time," during which we check-in all students participating.
There is no cost to join, and youth are invited to attend at any point during the year. Students should make sure that they have a Youth Ministry Release and Contact/Medical Form on file for the year (click the links to digitally complete). Periodically, off-site events or retreats are offered in conjunction with High School Youth Group (which will require additional releases). Contact Bradley Barnes with any questions.
Copy to Google Calendar
•
Download iCal Event