Youth Group: "In Your Hands"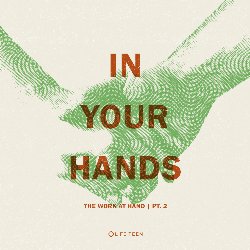 What

Youth Group: "In Your Hands"

When

10/27/2022, 7:00 PM

–

9:00 PM

Where

IHM Campus - Youth Room
High School Youth Group meets weekly on Thursday evenings from 7:00 - 9:00 pm. This group is open to all students in grades 9-12, regardless of parish, school, or even faith background. Each meeting blends elements of games, community building, reflection, faith-sharing, and prayer. We open with recreational "free time," during which we check-in all students participating.
There is no cost to join, and youth are invited to attend at any point during the year. Students should make sure that they have a Youth Ministry Release and Contact/Medical Form on file for the year (click the links to digitally complete). Periodically, off-site events or retreats are offered in conjunction with Middle School Youth Group (which will require additional releases). Contact Bradley Barnes with any questions.
Current Series
To be Catholic and to follow Jesus commits us to social justice. The Beatitudes provide a practical roadmap for how we live out our calling to the Kingdom of God. Each of the Beatitudes motivates us and provides tools for us to live out Catholic social teaching. Through them, we will be challenged to hear the difficult but liberating words of Jesus and respond with compassion and justice. The Work at Hand is a Life Night series that inspires teens to live according to the Beatitudes in order to work towards a more just world.

The goal of In Your Hands is for teens to understand that following the Beatitudes of meekness and mercy allow us to accept the love and forgiveness of God and share that with others.

Copy to Google Calendar
•
Download iCal Event